Tips To Make Your Swimwear Last Longer Swimsuits are quite costly investment that require good care in order to last longer. Whether you use your swimsuit often or just once in a while for vacation, the fabric can take a beating from pool chemicals, hot temperatures, sand and sunscreen lotions.
It's that time of the year...Summer is almost upon us and you must have the dilemma whether the old swimwear can survive another season, or you should opt for a new one. If you decided to buy a new swimsuit, and you are unsure about how to care for it, these tips can help ensure it makes it through at least two swim seasons, or maybe even more!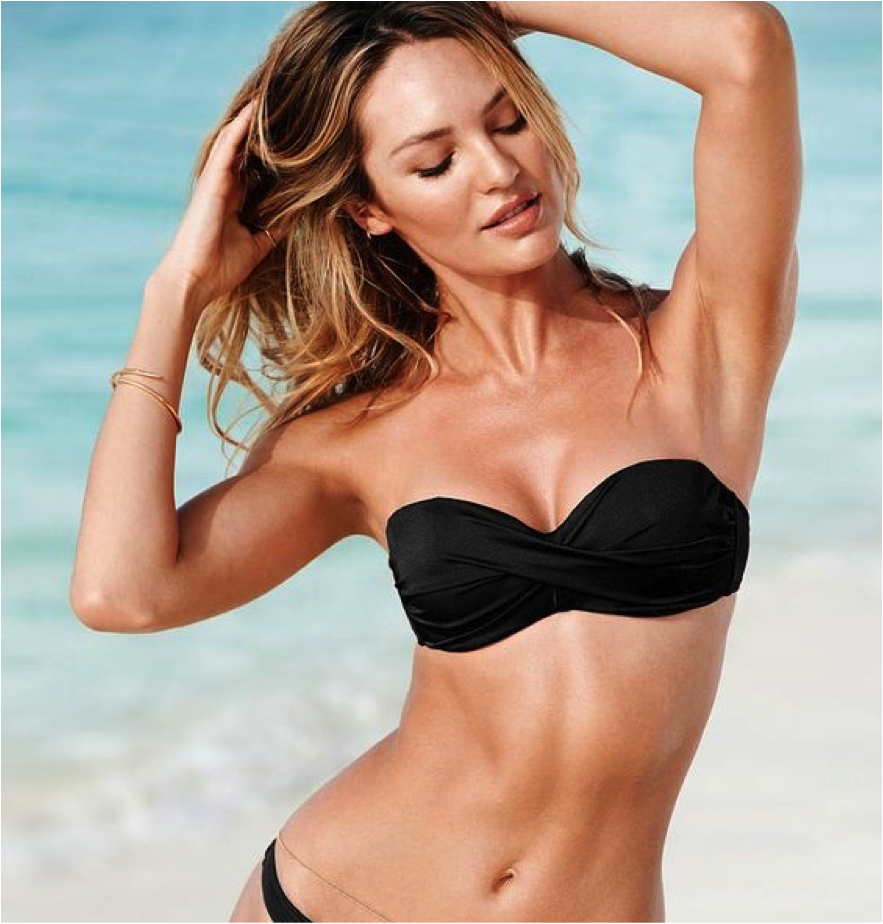 Rinse Your Swimsuit! To make sure that you will stop your swimsuit from wearing out, last longer and its fabric and fibres remain intact, wash your swimsuit as soon as you leave the beach or swimming pool. Chlorine can harm the elasticity of your bikini and cause the colours to fade. Rinsing out your swimwear using lots of cool, fresh water and a neutral soap can prevent this from happening. However, try to avoid washing machine since the spinning is likely to ruin the fibres.
Dry It Flat! Dry your swimsuit after washing, instead of leaving it in your swimming bag! Forget about the automatic dryer, dry it naturally, preferably set flat, without being rolled or crumpled up and without being left in direct sunlight.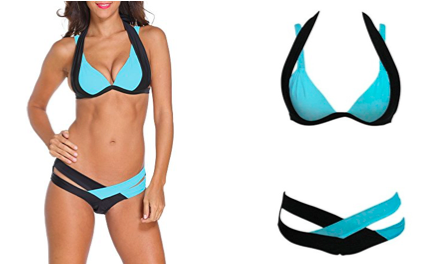 Alternate Swimsuits Almost every swimsuit contains spandex or Lycra, so prompt cleaning is important, but giving it a break can also save its life. Let it rest for at least one day between wearings in order to let the Lycra yarn regain its memory shape.
Skip the Hot Tub High heat will additionally fade and stretch out your bathing suit. In case having an extra older suit in your bag for the time spent under the hot tub is too complicated for you, mind the fabric of the swimsuit when buying one. Go for a 100% polyester or chlorine resistant swimwear, as cotton and natural fibers will not hold up in the chlorinated water.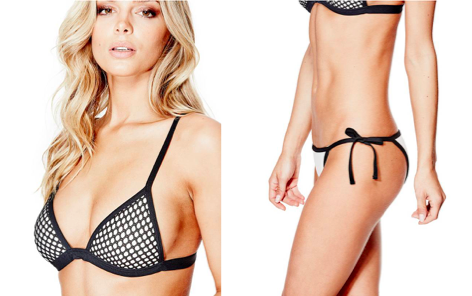 Sit On a Towel Whenever you're sitting on the ground or on any rough surfaces, try to put a towel underneath to avoid snagging and tearing the material. Carrying a sarong wraped-up around you when you head to the pool bar or anywhere where you're about to sit down will protect your skin from rough surfaces, and keep the fabric fray-free.
Vinegar Soak Works Wonders for a New Suit Soaking your brand-new bikini for a half an hour in a mixture of 1 qt. of water with 1 tbsp of white vinegar will kind of set the colors and prevent future fading. Keep in mind that this works only for a new swimsuit, before you wear it for the first time.